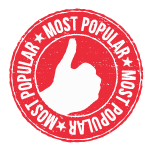 In the spirit of the new year, here's a list of the most popular bindery blog articles from the past year. If you're looking for a particular bindery or post-press subject, don't forget to use the search box at the very top of every page. We currently have 175 articles on the subject of bindery and printing to choose from!
If you can't find what you're looking for, send us your question. We'll do some research and put together an article on your area of interest. Simply use the Contact Us form.
Thank you and Happy New Year to all our Bindery Success Blog readers. If you're not a regular subscriber to the free Bindery Success eNewsletter, simply enter your first name and email in the form at the top of this page.
As always, we welcome your stories, comments and suggestions below. (Allow a delay for moderator approval.)