Leading North American Printing Companies Discuss How They Solved Their Most Pressing Bindery and Finishing Challenges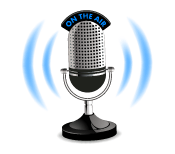 Listen in as managers from four leading commercial printing companies talk about how they boosted bindery productivity with an assortment of Technifold solutions.
Don't have time to listen now?
Click Here to download the pdf transcript of all four interviews and read at your leisure.
Listen to award-winning Canadian printer talk about
doubling production on many bindery jobs...
Recording by Marty McKewan of Hemlock Printers.
Listen to how this high-end commercial and digital printer outfits folders, stitchers and digital finishing department with creasing, perfing and cutting solutions...
Recording by Mike McMaster of Inland Press.
Listen to how a full service heat-set web and sheetfed shop boosts productivity on their extensive array of bindery and finishing equipment...
Recording by Erik Flint of Concord Litho.
Listen to how a short run, fast turnaround digital printing shop with 3 Xerox® iGen machines finds simple solutions to their finishing problems...
Recording by CC Fisher of Impact Marketing Specialists.