Introducing the PERFECT Creasing Solution for High Speed Web Press Finishing...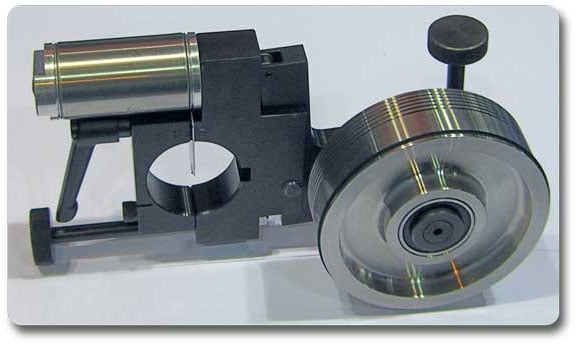 ...the Web Creaser from Technifold USA
The web press finishing solution
so powerful we've been sworn to secrecy by our customers.
No videos. Few pictures. No testimonials.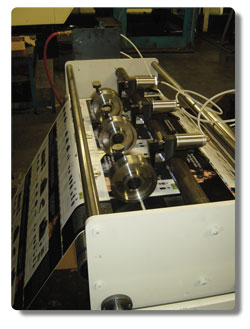 Look around our site.
You'll see video and testimonials everywhere but here. One thing we can say, without revealing details, is that several of the top ten largest printing companies in the world are Web Creaser owners.
What we can reveal...
First...They intend to maintain their edge on fellow web printers by keeping a tight lid on production details. As much as they love the Web Creasers, how and where they're being used stays behind closed doors. If you don't have Web Creasers in your arsenal, they have the edge; it's as simple as that.

Second
...It's possible to recoup your Web Creaser investment in as little as one job.
We can show you how.
Third...
Speed is king. Eliminating a separate, offline scoring and folding operation can mean the difference between winning and losing a contract. Between profit and loss on a job you already have. Between delivering a job on schedule or being penalized for late delivery.
How You Benefit...
Eliminates fiber cracking regardless of grain direction. Even the worst heat-set web stocks will show a reduction in cracking.
Choice of grain direction can mean huge savings in paper costs. This is one of the fastest ways to dramatic profit increases.
Produces a crease that is as good as a cylinder letterpress or die score
Return on Investment in just a few jobs means higher profit margins in a tight-margin business
Eliminates expensive and time-consuming outsourcing
Eliminates separate scoring and folding operations

Gets jobs out the door faster than ever

Unique Features of the Web Creaser...
Patented Tri-CreaserTM technology works inline on your web finishing equipment

Engineered especially for high operational speeds of web printing
6 female channel widths accommodates a wide range of paper stocks
Crease from either side of the web depending on folding requirements
Optional Mounting Hardware and complete finishing cartridge available (details here)

Installation available or we'll work with your engineering department



Fits Nearly Any Web Press,
Web Finishing Equipment or Flexo Presses...
some typical installations include:
Harris, Goss, Hantscho, Cottrell, Webtron and Muller Web Presses
For More Information, or to get Your Free Web Creaser Consultation contact our Sales Office at 973-383-7920 M-F 10-4 eastern or email us at info@technifoldusa.com
Follow Us Here...