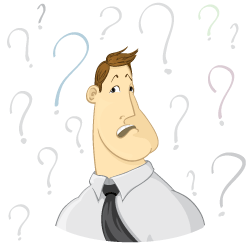 Oh no, not another year-end Top Ten list! I bet you look at it anyway. Based on the number of views, the fact is that these are a reflection of some of the more common every-day problems faced by various bindery equipment operators. These new articles from 2014 illustrate some effective solutions to these problems. So if you missed any of these bindery tips, check them out and share them with your colleagues.
#1—An Unusual Dog Ear Tip for Folding Machines
Dog ears (bent corners) can be a huge problem for folding machine operators. This surprisingly simple tip is one to remember. It's a popular topic…number 4 on our list below is on the same subject and is probably the one you'll end up using most. So be sure to check it out.
#2—How to Accurately Fold Paper in Thirds without a Ruler or Calculator
Simple bindery tip lets folding machine operators accurately divide any size sheet in thirds. Great, too for art departments who prepare folding dummies.
#3—Saddle Stitcher Heads - 7 Deadly Sins to Avoid
Keep your stitcher heads in top-notch running condition by avoiding these common mistakes.
#4—How to Eliminate Dog Ears on Buckle Folding Machines
This is, without a doubt, my all-time favorite bindery tip, showing how to get rid of dog ears on any buckle folding machine. Video included!
#5—How to Get Miniature Folds with a Regular Folding Machine
Ever said "yes" to a folding job only to find out it was too small for your equipment? Try this miniature folding tip on your regular folding machine.
#6—5 Signs You Might Sabotage Your Printing Industry Career
Humans can be puzzling. We often have a tendency to sub-consciously sabotage our own success. Here are five signs you might be undermining your career.
#7—Four Simple Bindery Equipment Troubleshooting Tips
Here are four simple bindery tips to think about when perplexed by your next post-press problem. They're so simple you just might miss them.
#8—Ten Folding Machine Add-Ons to Increase Bindery Productivity
This is a list of folding machine tools and add-ons you might not know about. Some are well known; others are not. They can all add to your productivity.
#9—How to Prevent Curled Cover Stocks on the Folding Machine
Curled cover stock giving you fits on your folding machine? This tip should save the day.
#10—How to Do a Cut Score on Your Folding Machine
Here's a 'scoring' technique borrowed from the greeting card industry. It might seem a little old school, but it's still used quite often.
Don't forget, you can also use the search box at the top of the page to research other topics on the Bindery Success blog. Just type in your keywords and the related articles should appear near the top of the results. Of course if there is something you can't find, be sure to use the Contact Us form to send us your question. We'll do our best to get you an answer or find someone who can help!