In last week's Bindery Success Blog article we talked about how the hidden complexity of paper affects printing and print finishing operations. Sometimes this mysterious fusion of paper, ink, toner, varnishes, coatings, and environment is enough to agitate the best, most experienced bindery equipment operator. Although there isn't a magic pill to eliminate all post-press paper problems, here are five simple tips that will make your print finishing life easier.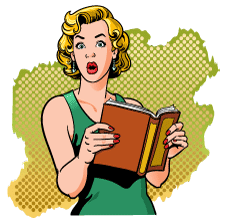 1) Store, acclimate, print, and finish according to manufacturer guidelines. Major paper manufacturers have teams of scientists who do nothing but study how to make and successfully print and finish paper products. It's wise to use their recommendations.
A common theme is that the temperature and relative humidity (RH) should remain constant. In an InPlant Graphics article, Wausau Paper suggests, "Turning up or down the temperature in a room at night or over the weekend is a bad idea. It is often done to save money, but when paper issues arise, the downtime adds up fast and the cost savings are lost. "
Many people forget that you should also acclimate paper after printing, especially if it's been exposed to high drying temperatures. I know, all the experienced bindery folks are laughing at my fantasy. If you're a novice to post-press work you'll soon find out that tight deadlines almost never allow for this luxury. Nevertheless, it helps the finishing process (especially creasing and folding) if the printed sheet is allowed to absorb moisture.
And whatever print production stage the paper is in, be sure to protect it. Cover or wrap your paper to protect it from dust. Make sure it is jogged neatly and secure on its skid or shelf.
Yes, it's possible to get good results when you don't follow a manufacturer's recommendation. But that brings us to our next point.
2) Track and measure all the important variables. You can't fix a problem until you define it and identify the known or possible causes. If you don't know what was used, what was done to the job, or how it was processed on the equipment, you don't really have an accurate way to identify the problem.
For instance, it makes sense that for any given job, you want to know the brand and weight of paper. Also important are the inks, varnishes, laminations, or coatings that might be applied. In finishing you want to track the specifics of how it was creased, folded, perfed, and bound.
Every shop has some sort of job ticket system. So it's easy to add this pertinent info to the ticket where it can be easily found should a problem arise. Tracking and measuring gives you the additional benefit of making repeat jobs easier and faster. You don't have to re-invent the wheel every time you re-run a particular job.
Some of the less obvious things to track are relative humidity, storage, and handling. Incorrect relative humidity is one of the biggest reasons for print problems, yet I'll wager that most shops never measure it, let alone track it on a daily basis.
If your paper wasn't stored and acclimated correctly, it will probably be an issue. Tracking this could be as easy as adding a checklist item to the job ticket such as "Time that paper was brought into pressroom." Then you can make an informed decision to print or to wait. Or if you're troubleshooting after the fact, you'll know whether to include this as a possible cause.
With any new system or process, it's also a good idea to periodically evaluate. You don't, for instance, want to measure something that makes no difference to your operations. Remember A.P.I.E---Assess, Plan, Implement, and Evaluate.
(Ideally you should have systems in place for tracking and measuring everything through the whole print production process. But that's a story for another day.)
3) Keep the lines of communication open with ALL vendors. One of the biggest potential roadblocks to effective quality control is that your raw material for printed products comes from many vendors. This means there are many variables outside your ability to track and measure. For example, your first indication that something changed in the paper manufacturing process for your house stock might be a problem with feeding or printing.
But if you read your paper supplier's newsletter, or you speak regularly with your sales person, then you'll probably know in advance that something has changed. The same goes for all vendors. If you know that something is changing, you can prevent many problems.
4) Don't buy cheap paper. In my experience it almost always costs more. This is especially true of paper for digital equipment. Digital presses require specific papers with proper moisture content and print surface. That cheaper offset paper alternative will almost certainly cause problems.
For offset printers, cheaper paper is usually a trade-off for more handling or cutting costs, slower run times on presses and bindery equipment, smashed blankets, rejected jobs, and all-around headaches.
However, since paper is one of the largest costs of printing, it's seems inevitable that all printers, both offset and digital, will try the cheap paper experiment at least once in their lives! But if you are tracking as you should be, you'll know right away if you made a mistake.
5) Don't be afraid to test. When a large project comes along which requires new paper or some other new variable, it's a good idea to test it all the way through the printing and bindery.
In the end, these practices will help you make that shift from reactive, chaotic crisis management to pro-active, orderly business management. If you have a paper story or tip, please feel free to share it below.