Whether you are thinking about attending Graph Expo or are already registered, here are 5 tips to help you get around and/or entice you to make the trip. It's not too late!
1) This year there are over 40 co-located events taking place, including various users' group conferences and association meetings from a host of alphabet groups including the NAPL, the PIA, BIA. Here's a listing from show management.
2) Use the Map Your Show planning feature on the Graph Expo website. Search out anything of interest, including exhibitors, events, seminars and labs. Then get it listed and organized using the planner and interactive floor plan. Check it out here.
3) There are more than 50 seminars covering everything related to printing. You can check out a complete list here.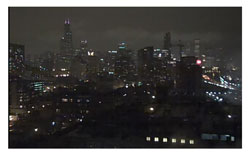 4) There are quite a few hands-on computer labs with instructors sharing pre-press tips and tricks on Color Management. Topics include "But Will it Print? Creating the Perfect File Using InDesign," and "Mastering Adobe Creative Suite 6" and more. These have limited seating and sell out quickly, but it's worth a look.
5) Go to a good restaurant, one that's an event in and of itself. There are dozens of them in the downtown area, to suit any taste. Some of our favorites over the years include Fogo do Chao, Morton's and The Chicago Chop House, where a colleague of ours once battled their famous 64 oz. porterhouse steak and lost. No that's not a typo; it was indeed a four pound steak. We've been eating right for 50 weeks in preparation for the annual Graph Expo restaurant excursions. (Hey, now that's an idea for an event…)
If you're attending Graph Expo, please stop by our booth 2457 to say hello, to see what's new and to get answers to your bindery production questions. Before you ask, no, the free Graph Expo exhibit hall passes are not available. But we can help! If you purchase any Technifold creasing, scoring or perforating kit from us at the show, we'll reimburse what you paid for up to 5 hall passes (a maximum of $225.) Just show us your receipt.

See you at the show!