In recent years digital printing has spread out into the world, with many small businesses taking on the role of mini in-plant printer. Designers, wedding invitation specialists, funeral homes, boutique printers, promotional item manufacturers, and realtors are just a few types of companies who have added printing to their operations.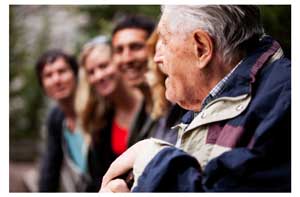 In the old school world of commercial printing, there is often a salesperson, an ad agency, or a corporate layer insulating the producer of the product from the end user. Not so with these new 'mini in-plants.' Their customers are the end users, and their feedback is immediate and direct.
There is a personal lesson to be learned from the way in which these newcomers to printing think about their jobs and their clients.
Yes, precision and accuracy in print has always been important. Yet if people are using print less, then when they DO turn to it, they'll look at it more closely than ever. It's not okay for the job to be just okay; they must love what they see. If you've never delivered a job to a client, then these brief stories might shed new light on doing your job differently, and better.
Amanda Sale is President of AJ Studios where every job is unique and special to the customer. When the client picks up the printed pieces she designs for their wedding, special event, or small business marketing campaign, it's important to her that they love the product. An 'okay' job simply won't get her studio a second chance. Custom wedding invitations are one of Sale's passions and in those cases, there is only one chance to do it right. The new bride expects that she will love the product and nothing less will do.
In an article in American Funeral Director magazine Kevin Czachor writes, "Even minor errors such as a mistake in an obituary or an incorrect font used on a prayer card can disrupt or even ruin the entire experience for those attending. Regardless of whether the fault lies with the newspaper or the printing company, small oversights have the potential to tarnish a funeral director's reputation irrevocably." As with weddings, there is no re-do. And the consequences from printing and finishing a job poorly are high.
Personally, one customer stands out from my years of printing work. He was a radio man in a World War II B-17 bomber who was shot down and spent time as a prisoner of war in the infamous Stalag 17B. He dropped into our print shop with a large box of handwritten pages, including his POW journal, and said he wanted to tell his story in a book. It was for his family and his friends and not necessarily for publication.
He was a retiree without a lot of disposable income so we gave him a good price to typeset, print and bind a small book. It didn't even come close to covering the costs, but I liked the guy, and certainly I respected him for his sacrifice. My boss shook his head knowingly—he would have done the same.
Here was a fellow who felt compelled to share a vital piece of his role in history with those he would leave behind. He was a frequent visitor to the shop during the project and there was at least one day where recollections of lost friends brought tears to his eyes. We were tasked with transforming this emotional chapter of his life into ink on paper. We weren't delivering a book; we were delivering a family treasure, a keepsake. It had to be right.
I spent many nights and weekends typesetting that book, making changes, editing, revising, and finally producing the printed book. When I'd get bleary eyed from reading the handwritten pages and peering into a computer screen, I'd think about him riding the B-17 to a crash landing in the enemy desert with two engines shot out, one engine missing entirely and a fourth barely hanging on. Then I'd continue.
Although his project seemed to take forever, it was a fraction of the two and a half years he spent as a prisoner of war. And when the final product was delivered, all my work seemed to have happened in the blink of an eye.
Not every print job can be a labor of love like this. Nor does every job have the significance of a wedding, funeral, or war experience. But if we take a minute to think of the person who will be using the product we're producing, we are, in a way, doing our job with love. This can't help but make for a better product, no matter what it is. It pushes us to meet these ever-rising expectations as the importance of print increases.
In an age of big data, complex technology, and endless metrics for measuring effectiveness, profits, and productivity, we shouldn't lose sight of the person at the other end. They are a unique story and you are playing a role.
Have a story about print that touched you? Feel free to share it below. Or share this article with your colleagues using the social media buttons above or at left.