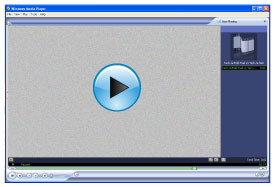 Once again I find myself, late at night, standing over a folding machine scratching my head. I flash back to many late night struggles in the bindery, only this time I'm upset because the folding machine is working TOO well.
You see, I set out earlier in the day to make a short video demonstrating an easy technique for eliminating dog ears on folded brochures. A sixty second video can often explain a concept far better than a 600 word article. (You can read a previous article on the topic here.)
In fact, we recently installed an MBO B123 4-4-4 folding machine in our shop whose sole purpose is to be a platform for all the folding machine videos that you've been asking about for years. Our plan is to bring lots of how-to articles from the Bindery Success Blog to the big screen. Technifold USA customers will also be seeing detailed instructional videos on how to properly use our creasing, perforating and cutting products and all their accessories.
Back to our dog ears. Our 'new' MBO is actually a beautifully refurbished 1994 folder sold to us by our friends at Pasquariello Graphics in North Attleboro, MA. I wanted a machine with a few miles on it to show what can be done with the type of folding machine you're likely to find in the field.
So I put a 12 x 18" sheet on the machine to fold once to 9 x 12" then into the right angle for a letter fold to 4 x 9". "Should be a good recipe for a dog ear," I thought to myself. Keep in mind that if you're going to show how to solve a problem, you first have to create the problem. If you've ever run this type of work, you know what I mean. When you make the inside panel fold a bit too tight or if it has the wrong curl, you have instant dog ears.
Lights, camera, action…and...nothing. It was folding perfectly. No matter how I adjusted the fold I couldn't get the blasted thing to make a dog ear. I wanted that unmistakable look of the classic bent inside corner. What the heck did they DO to this machine?! It wasn't supposed to be running perfectly.
Clever guy that I am I confess that I bent some corners by hand. I wanted to run some heavier paper (better chance of dog ears) but I didn't have any and it was late. So my hand-made 'problem' would have to do. These would, I reasoned, give me an acceptable illustration of what we're trying to solve.
Next I discovered I didn't have the right size metal scoring blade on hand to do the technique properly. They were all too small.
Never fear, that's why we have masking tape. I added tape to a pull-out wheel to give it a bigger 'diameter' to compensate for the small diameter of the scoring blade. While it worked somewhat, it just didn't look that good on video nor did it show clearly what I was trying to demo.
So that left me without the close-up I had envisioned, which is really the most important part of the tip. But I figured I could get by with what I had and I didn't have time to order parts and get the job done correctly.
The next morning I estimated my short video would only take a couple hours to upload and edit. Until, that is, I discovered that there was no port on my new computer for the video camera cable.
OK, that's an easy fix. Radio Shack always has the right cables, or they'll have a converter. Except for this particular cable. There is no such animal and I have to get a new card installed on the computer to accept this style of cable.
Now I'm left with the option of firing up the old, unstable computer in order to capture the video and then transfer it to the new computer. Or do I dare take the card I need from the old computer and install it in the new one? Or do I call a geek to do it for me?
No. Three days into this half-day task, I decided this video was not meant to be, at least not this week. Too many things that are just not quite right don't add up to inspiration for the video creator or more importantly, the viewer.
But there is, apparently, one thing that IS meant to be, and that's me and a folding machine and a cup of coffee, late at night. No I won't give up. There will be a video that looks the way it's supposed to look, even if I'm up all night with this machine.
Yes, we are meant to be. Some things never change.