Have questions about our Tri-Creaser™ EZ-Fit Machine Compatibility?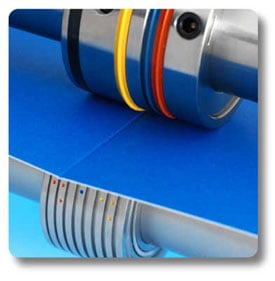 Now you can produce letterpress style creasing on your folding machine and avoid outsourcing forever...
The Tri-Creaser™ EZ-Fit is simple to set and works by loading any one of a choice of three color-coded creasing ribs into the male component and then matching it with the corresponding dot-coded female channel.
The three specially formulated rubber creasing ribs are made with different height profiles to cater for the full range of stocks from 90# text and up. The combination of creasing rib with one of 8-Channel female channels produces the correct width for the chosen stock.