FREE Resources Put Your Bindery into Overdrive!
More than 8,000 printers have already taken advantage of our 20-Part "How-To" Email Course on Bindery Success and currently receive our

Weekly e-Newsletter

delivered directly to their INBOX! We'd like to share these Bindery Success Tips with you as well...Simply provide us your first name and email address in the boxes below and we'll immediately send you the 1st lesson in our unique 20-Part "How-To" Email Course!

And for taking the time to complete the form below now, we'll include a FREE Subscription to our popular printed newsletter Bindery Success Strategies™ at NO EXTRA COST to you!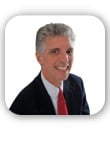 "Hi", my name is Andre Palko (President of Technifold USA) and over the last 23 years I have collected a wealth of information on bindery success that I would love to share with you! To get on the path to finding TRUE Bindery Success, simply complete the form above and I'll send you the first part of my 20-Part "How-To" Email Course loaded with "Tips & Tricks" to increase your bindery efficiency and achieve maximum results from your bindery and finishing efforts...and don't worry, I hate spam and junk email just as much as you do...therefore, I promise to keep your information absolutely private and ONLY send you the information you have requested! So get started TODAY...as always, I am dedicated to your Bindery Success!!
<