CP Applicator - Instructions, FAQs, and Technical Support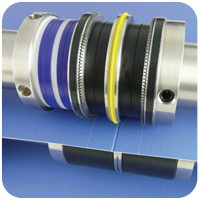 The CP Applicator is a folding machine tool which produces perforations in close proximity to a score.
It's used to produce signatures, coupons, tickets or order forms that require tear-off perfs close to the fold. One example: tear-out pages in saddle-stitched or perfect bound books.

If you have any questions about the CP Applicator that aren't answered below, please use the Contact Us page to submit your question and we'll get back to you as soon as possible, usually the same business day.

Instruction Manuals and Tip Sheets - Technifold CP Applicator
Instruction Guide and Operating Tips - CP Applicator
Instruction guide explains how to set up the CP Applicator on your folding machine. This manual is good for all versions of the CP Applicator to fit Stahl, MBO, Baumfolder, GUK, H&H, Horizon, and the Technifold Speedcreaser.
Basic Product FAQ's - Technifold CP Applicator
What's the best perf blade to use for tear-off pages in signature work?
Start with the 17 or 25tpi blade when running 8pp, 12pp or 16pp work with tear-off pages. It depends on the paper caliper, grain direction and density. If you need a coarser perf, we have 10 and 12tpi perf blades available for some CP Applicators.
What's the maximum thickness (caliper) of paper I can cut through using your perf blades?
52tpi maximum is about 7-8 pt.
25tpi maximum is about 12 pt.
17tpi maximum is about 14 pt.
Yet as you know, most maximums and minimums in bindery work can be exceeded. So be sure to test. If it works and is acceptable to your customer, then use it.
For thicker paper, we have other perf blades available that will add a few thousandths of an inch to the maximum.
When doing signature work, how many sheets of paper can the perf blades cut through?
Add up the combined thickness of paper in your signature and check against the maximums listed above. If your signature is thicker, then ask us about our extra deep or "4-sheet" perf blades designed for signature work.
For instance if you are running a 16-page right angle signature with tear-off pages, you'll need to perf through 4 sheets in the right angle section. A 50 or 60# text will be about .016" and the 4-sheet blade will handle that depth.
Can I do single perfs or scores with the CP Applicator?
Yes. Download the instruction guide for a diagram of all possible production configurations. You can score, or perf, or any combination of score + perf.
Troubleshooting Questions - Technifold CP Applicator
Have a troubleshooting question about your CP Applicator? Use the form on the Contact Us page to send us your question and we'll get back to you as soon as possible, usually the same business day.