Graphics of the Americas - Free Exhibit Hall Passes Available from Technifold USA
We'd love to have you as our guest at Graphics of the Americas in Miami.
Simply use the link below to register and get your Free Registration and Exhibit Hall Passes. Show dates are Feb. 27th - March 1st, 2014 at the Miami Beach Convention Center.
If you plan to attend any of the 50+ seminars, you can also do that during your easy registration process.

There is no limit to the number of staff you can register through this link although you will need to register each one individually.
(It only takes a few minutes per registration.)
Back by popular demand..the CreaseStream Mini Series of creasing and perforating machines, engineered to eliminate fiber cracking in digital printing businesses and short-run copy shops.
Be sure to visit us at Booth #931 for your personal product demonstration. See you at the show!
Technifold USA - Home of the Tri-Creaser



Want to Take Your Technifold Products Home with You from Miami?
Then check out our New 'Buy and Fly' Program Here!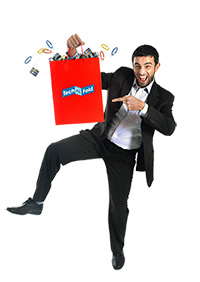 Details available in English and Espanol. Not only can you take home the exact Technifold product you need, we'll even create your own personalized GOA 2014 Special Discount.
Click here for details in English.