Win 2 Fast Fit Tri-Creasers - Enter the Why I Should Win the 60,000th Tri-Creaser Contest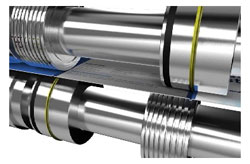 Yes, that's right. We're giving away 2 Fast Fit Tri-Creasers to celebrate this milestone in Tech-ni-fold history.
The Tech-ni-fold Ltd. production facility in the UK recently manufactured its 60,000th Tri-Creaser and we're sponsoring this contest to mark the occasion. All you have to do is convince us that you should get the 60,000th Tri-Creaser. The most compelling, persuasive essay will be selected as winner.
How to Enter the Contest

Of course, in the true Tech-ni-fold spirit, we have a novel twist on the traditional essay contest. There are two ways to enter: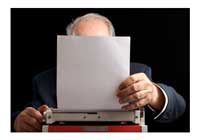 For the Purist - the Traditional Essay
Submit a written essay, 500 words or less, telling us why you think you should get Fast Fit Tri-Creasers # 60,000 and # 60,001. Essays can be submitted in Word or PDF format via
- email: info@technifoldusa.com or
- mail a printed copy to
Technifold USA - 4 Wisteria Rd. - Lafayette, NJ 07848 or
- Fax to 973-383-7981
Be sure to include your full name and all contact info.

For the Video Camera Fan
Submit a video essay, 5 minutes or less and under 2GB, telling us why you think you should get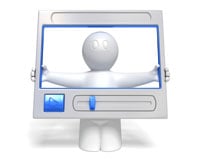 the 2 Fast Fit Tri-Creasers. It seems like everyone has some sort of camera, especially with modern cell phones. So all you have to do is point and shoot and tell us why.
Video essays can be submitted in any popular video format via the following link:
Go to https://wetransfer.com/
It's free and doesn't require any registration. Upload your video file and send it to: info@technifoldusa.com
Include your full name and contact info in the message field.
Please—do not email your video. Most video files are too large for email servers.

All entries will be judged by the staff of Technifold USA and graded according to how compelling a case is made for getting the 2 Tri-Creasers.
Originality, humor and creativity will also be considered.

Deadline for receipt of entries is midnight Feb 29, 2012. Winner will be announced on or about March 7 2012 via our email newsletter, Bindery Success Blog and Facebook and Twitter pages. The winner will also be notified individually prior to public notification.
There is no cost to enter the contest, and the contest is open to anyone over 18.

The winner will get to select 2 Fast Fit Tri-Creasers, with a retail value of $1797 each, to fit their folding or scoring equipment. Technifold USA can substitute a Technifold product of it's own choosing, of similar value, if the winner doesn't have equipment that can be outfitted with Tri-Creasers.

Contest is open to individuals located in the United States, its territories and Canada. Technifold USA employees, vendors or dealers are not eligible for participation.

All entries become the property of Technifold USA. All entrants agree to release Technifold USA, its officers and employees from all liability. Judges decisions are final.

Entry in to the contest means that you agree with the contest rules.